May 17 2012 5:19PM GMT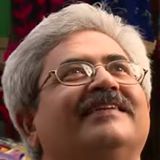 Profile: Jaideep Khanduja
Irrespective of whether it is offshore project or the whole team is sitting within the same building; communication does play a major role in project management. No project covers its trajectory painlessly. It is the communication that keeps all teams attuned and intact in terms of staying together in a project. It is only communication that can revive back a derailed project; if done timely and appropriately. Else a project going in going in high speed in right direction may lose its track and start moving in a wrong direction.
It is not only important to receive proper information. The story does not end here. It is more important to understand the right kind of gravity of information in right time and on top of that – taking action on the same. Closing of loop happens only once you have received an information and understood its impact on ongoing project; and act accordingly in right direction.
How do you treat and build up communication as – as Thread or as Threat?
Do you take Problem as Opportunity?