Jan 31 2013 9:45PM GMT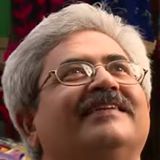 Profile: Jaideep Khanduja
Collaborating with second and third party vendors has given a new twist to the life of not only to Nintendo, a major games development company, but also of the small companies engaged with the Nintendo. This is new pattern of collaboration with smaller development comapnies that Nintendo has emerged with. There are talented development teams which are smaller in size and hence even after having higher volume of talent pool with them are not ready to take larger risks.
That is where Nintendo has come into the picture by tying collaborative knots with these second and third party vendors to develop highly versatile network/ online/ IP based games.
This is called performing a project in a evolutionary manner and creating an win-win situation for all involved.