May 6 2012 6:56AM GMT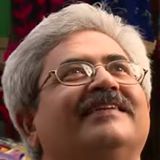 Profile: Jaideep Khanduja
As a developer you might be very good in coding having an expertise in writing bug-free code extensively long having thousands of lines and quite rigorous in nature. But what about the non-coding component that is required to be built in and around your coding. Have you ever wondered that not all excellent coders are very successful in life in long run.
Top three tips to become a good coder that can make you an all rounder in all aspects and probably can act as a ladder to climb higher than you normally perceive during your career growth; are:
1. Act as a Catalyst to Business: Your value will increase when you stop talking in coding terms and start talking in business terms.
2. Value your code on the basis of your actual delivery to business: The day you know value of business that your coding can deliver or is delivering or vice versa, you will either start refurbish your coding style (as well as your understanding pattern) or you will start enhancing your coding to deliver more than what you are delivering.
3. Demand business knowledge: When your project manager tries to make you understand the coding he is expecting from you without showing you the wider angle, demand it. Ask what is going to be delivered by writing this code. What value will it add to the business. Your project manager might be travelling on a wrong boat with wrong perception. Brainstorming could help in alignment of technology and business thereby bringing more value to both.