Dec 30 2017 10:37PM GMT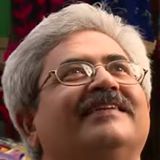 Profile: Jaideep Khanduja
Tags:
Two QC engineers working on a code testing project complete their task with the submission of their testing report. The project was small but critical. Everything is happening as per plan. The next step is to launch the product for a small group of end users. In fact, this is going to be the most crucial phase of the project when the real effort of all the teams will wait for appreciations. But everybody has only one thing in mind. What if something doesn't work? What if something goes wrong? If it is not too drastic, there is, in fact, nothing to worry. As the project manager has already had a week's time in the buffer before the handover, launch, and training. This training would be for the larger group of the end user.
The plan is to record the complete training session and then make it available online for anyone. The alpha code testing phase starts well but on the second day, there is a blast. The product doesn't behave as per the requirement and some of the important test cases fail. In fact, it was more about handling exceptions. But any discrepancy at this level is serious for every stakeholder. But then, that is the reality of life. And this can happen because it has a probability to happen. There are certain test scenarios that are reported as a pass but in reality, it didn't happen so. The product immediately comes back with a report to the development team for the necessary patchwork. New timelines come into place.
Code Testing has to be a fool-proof mechanism
As per plan within next three days, the patchwork and code testing have to happen so that the product comes back to the same group of few end users for alpha testing. Everything is under control though. At the same time, an internal team starts analyzing the cause of this failure. It is important for learning and avoids future failures in the similar stream. The team submits a report to QC and product managers with a recommendation to punish the tester who was responsible for this failure. Both the managers send back the report with two suggestions.
First, bring to the table a set of recommendations how to avoid such hiccups in future. Second, recommend a proper training mechanism to ensure QC engineers don't fail in future. Knowing which QC engineer made mistakes and taking action against him or her doesn't suffice the purpose. The purpose is to equip them more in terms of training, knowledge, practice, and confidence to perform error-free tasks in future. And thus code testing doesn't leave any gaps like this.