Oct 23 2015 10:25AM GMT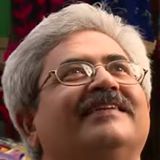 Profile: Jaideep Khanduja
Tags:
Note: This article is in two parts: This is the second and concluding part. you can read the first part of this article COAI Reacts Sharply To TRAI Regulation On Call Drops – Part One.
On the other hand, TRAI has observed that the improvement in the QoS (Quality of Service) and call drop is almost negligible against the claims. This observation is based on the second drive test done by them in September 2015. The test drive results do not match with the reports submitted by telecom operators to TRAI. In fact, there is a gap in both. The test drive has been by TRAI only in two cities – Delhi and Mumbai. Based on the data of these two cities, TRAI has extrapolated the results of other cities. On the other hand, the regular reports submitted by telecom operators to DoT is more realistic and is pan India.
There are certain burning questions that DoT and TRAI need to resolve before blaming the telecom operators completely for the issue of call drop. Some of these are based on – the issues regarding call drop that are beyond the control of telecom operators, site unavailability, non-operational towers tower sealing by local administration, license conditions that are not at par with the commitment of 100% coverage of service area or in-building, RoW (Right of Way for in-building issues, TRAI rulings etc.
Because of unclear regulations regarding implementation are creating confusion, ambiguity and reconciliation problems. For instance, it is difficult to ascertain if the call has dropped from the call originator's network or the call receiver's network when both are on different networks. In this case, both will feel that the problem is with their respective network and hence the claim will have to be settled by both operators for their respective users whereas the fault is of either or both the network operators. This will definitely create confusion and chaos rather than bringing in a simple solution, thus making the situation more complex. This also would require a big change in the system and automation process to intimate the customer about call drop and compensation details, which looks unrealistic and cumbersome.
COAI's Director General Rajan S Mathews feels TRAI's decision is not in the right direction as it is not solution focused. This is rather more focused on the penalty or the problem that could never lead to the right solution in the wake of lack of proper infrastructure in place. The main focus should be on network infrastructure, cell towers smooth functioning, adequate and affordable network spectrum, educating the consumer, smooth government functionaries, lack of cell towers, delays in approval for installing sites, power supply issues, fibre cuts, and licensing & renewal issues.