Oct 23 2015 10:15AM GMT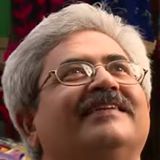 Profile: Jaideep Khanduja
Tags:
Note: This article is in two parts: This is the first part.
COAI – Cellular Operators Association of India, formed in 1995, is an NG (non-governmental) society. It's vision is to bring India to the top of global leaders of innovative mobile products, services and communication infrastructure. One of the main targets of this registered society is to achieve a national teledensity of 100% which includes broadband.
A recent regulation on Call Drops by TRAI – Telecom Regulatory Authority of India, is impacting all telecom operators in India in a big way. But probably, that is the most practical approach taken by the Government. The proposed regulation says that all telecom operators are bound to compensate their respective consumers for call drops for Re. 1 per call drop, up to a maximum count of three call drops per day. That way it will not only become mandatory to keep a track of call drops on a daily basis – per consumer wise, but it will also require them to keep their accounting process intact for the payable, paid and unpaid amounts. COAI though agrees that the problem of call drop is high and is genuine, but this solution is not the right one to address the issue.
COAI confirms that in recent the network quality has improved across all circles in India as per the data shared by the telecom operators with the DoT (Department of Telecommunication, Government of India). There has been an investment of over Rs. 50,000 crores on telecom infrastructure and telecom spectrum during the year 2014-15. Around 70,000 additional cell towers have been installed by the telecom operators during last 6 months to enhance connectivity, increase network coverage and proper capacity.
You can continue reading the second and concluding part of this article COAI Reacts Sharply To TRAI Regulation On Call Drops – Part Two.