Nov 15 2018 11:24PM GMT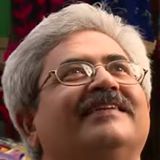 Profile: Jaideep Khanduja
Tags:
DirectSearch is a uniquely innovative product that aims to solve a big universal problem faced by almost all enterprises. I remember how difficult it used to be to ascertain the latest file having different versions on different locations. These locations could be a cloud, centralized file server, or local machines. Simultaneously so many working hours would go waste in search of an important file requiring some immediate action. This is still quite usual among most of the enterprises. Cloudtenna, a California based software startup company launches DirectSearch to overcome this problem in a phenomenal manner. This tool searches file across multiple platforms at a tremendous speed. These locations include clouds, local servers, remote servers, and local client machines. The time it takes for these searches is stunningly 400-600 milliseconds. The growing issue of file sprawl with enterprise file search is also because of increasing enterprise data at a fast pace.
The new technology that Cloudtenna brings is already making waves in the news. Premium news and research companies like ZDNet, Forbes, The Register, Forrester, and many more are talking about this powerful and probably the most efficient tool. This is a common scenario among enterprises to have file across on-premise repositories, cloud file storage services, and hosted web servers. DirectSearch leverages the power of machine learning and artificial intelligence along with natural language processing (NLP) and rigorous automation to create this innovative all-new search engine. This search engine finds the required files that are scattered across network drives, cloud storage, email apps, and various hosted collaboration suites. More storage locations obviously mean more chaos and inefficiency. As per a report by IDC, a person spends more than 2.5 hours per day searching for files. That comes out to be around 30% of the time.
Cloudtenna Leverages New Age Technologies To Build DirectSearch
This IDC report clearly depicts that an enterprise having 1000 knowledge workers would waste around $50,000 per week accumulating to $2.5 million a year just for locating and retrieving information. If an enterprise is able to save that stupendous cost, it could lead to a phenomenal productivity and revenue in return.
The second part of the article concludes in the next post.