Jan 25 2018 11:03PM GMT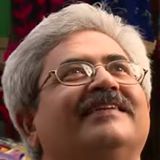 Profile: Jaideep Khanduja
Tags:
CloudPassage Halo simplifies Cloud Workload Security. It is now available in AWS marketplace. It is a single agent software with a single billing feature. That way this single agent or single console software provides 3-fold simplification in managing Service-based Cloud Workload Security. That is simplification of Cloud Security Budgeting, procuring, and Deployment. CloudPassage is just an 8-year old company. But within a short span it is a leader in cloud and container workload security. Halo is their award-winning security automation platform. In fact it is a complete Server Secure cloud workload security solution for enterprise. With its availability on AWS marketplace, it offers best cloud strategy solutions meeting all kind of user needs. Launching in 2010, CloudPassage was the first organization in the U.S. to get a patent for universal cloud infrastructure security. Since then the company is a leader in creating innovative solutions in cloud security automation.
In fact, CloudPassage is not only a leader in cloud security automation but also in compliance monitoring for ensuring high-performing application development environments and deployment. CloudPassage Halo promises universal visibility and non-stop protection for servers. These servers, in fact, could be in any combination of cloud, containers, data center, and hybrid architecture. That means it is capable of handling any kind of simple to complex architecture of servers in any form and environment. The best part is that Halo platform is available as a service. This includes quick deployment as fast as in minutes and is easily scalable to next levels. In fact, all this is seamless. In fact, it is easy to integrate with infrastructure automation and orchestration tools that are most commonly in use. These include Puppet and Chef. It is also easy to integrate with CI/CD tools like Jenkins.
CloudPassage Halo Helps Securing Critical Infrastructure
As we all know application development and workload deployment are the most vulnerable areas that need better handling. CloudPassage Halo helps in securing such enterprises by providing the best of the solution. That is why it is one of the top choices of many global companies operating in different verticals. Those verticals include finance, media, insurance, e-commerce, transportation, hospitality, and high-tech solution providers. The product is able to integrate with AWS in a flawless manner. In fact, that enables it to leverage AWS in order to manage single agent/single console security for hosts, containers, and workloads ensuring best possible speed and scale options. CloudPassage Halo Server Secure pricing is quite simple and transparent. It comes to $40 per agent per month with a minimum option of 25 agents. That means even if your requirement is below 25 agents to start with, you will have to pay $1000 a month.
Obviously as you increase the number of agents, the pricing will be better. As a matter of fact, purchasing options and pricing tiers information is available here. CloudPassage is among advanced Technology Partners in the AWS Partner Network (APN). In a short span of operation it was able to acquire AWS Security Competency status in 2016. It supports SaaS subscriptions on AWS marketplace. In fact, it is among the top security providers for private and multi-cloud platforms. CloudPassage Halo leveraging cloud-native provides API-based security controls. It is simple to integrate with mot popular CI/CD automaton tools, SIEMs, GRC solutions, and analysis & reporting tools.
CloudPassage Halo Server Secure for High-Performance Cloud Workload Security
John Janetos, Director, Business Development, CloudPassage says, "Now, AWS Marketplace customers can buy and deploy CloudPassage Halo Server Secure for high-performance cloud workload security in a highly predictable and cost-effective way – via a single integrated AWS bill. As global enterprises rapidly embrace the cloud for mission-critical workloads and DevOps for application development, automated security that can operate at speed and scale is becoming critical path. AWS Marketplace helps eliminate protracted negotiations to make it easy for our customers to securely embrace the cloud."
Barry Russell, General Manager of Global Business Development, AWS Marketplace and Service Catalog, Amazon Web Services, Inc. says, "As customers migrate and deploy mission-critical workloads on AWS, they're looking for the maximum level of security available without increasing complexity. Solutions like Halo Server Secure can help customers automate their critical workload security policies for their business-critical apps as they take full advantage of the scalability and agility of AWS."