Mar 11 2016 1:22AM GMT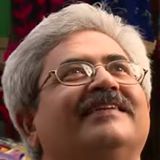 Profile: Jaideep Khanduja
Tags:
Cloud Strategy can be directly linked to revenue.
Purchase and deployment are not two separate processes in Cloud Strategy.
The pace at which people were moving to cloud few years back has increased tremendously. Cloud strategy is on the platter of almost every organization in the world. It is happening for all kind of organizations. In fact, the startups are more inclined to adopt cloud since the beginning. Issues like security, privacy and integrity have vanished. A right level of confidence has been provided by cloud service providers. The organizations dared to move faster to the cloud are in much beneficial position as compared to those still thinking about it. Cloud Strategy can be directly linked to revenue. Buying and deploying are not two separate processes when we talk of the cloud. There used to be a two-phased process in case of perpetual license world. The first step was to buy the solution, the second step was to deploy it. In the case of the cloud, these two phases are inseparable. The faster results help in gaining more customers.
For a cloud vendor, every solution has to be customer-centric. When you decide to move from on-premise to cloud, you need to build certain metrics to measure the success of transformation. The metrics must talk very clearly about phase wise movement. Each phase has to be clearly defined. The timelines for each phase has to be strictly adhered to. There would be quite a few powerful but invisible pressures like mindset change. This can be reduced to a larger extent by increasing employee engagement. The higher is the engagement, the lower will be resistance. Bind engagement with responsibilities and some kind of accountability. Transformation of any kind is never a straight path. It always demands a number of changes in the system. And changes always bring pain and resistance.
Overall if you are clear about your cloud strategy with a clear vision and an overall willingness of all team members, it becomes easier to execute and get quick results.