Feb 26 2018 6:57PM GMT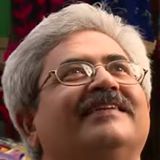 Profile: Jaideep Khanduja
Tags:
A recent survey by Oracle, Intel, and Longitude Research brings out interesting figures about Indian businesses adopting and completing Cloud Strategies. It says more than 40% of the organizations in India have been able to deploy it successfully. That is, in fact, an impressive figure. What it means is that these organizations were working on an on-premise model earlier. And they able to achieve the same or higher amount of efficiency after moving their servers to the cloud. The survey says that these organizations in the successful category have more than 70% of their business applications in the cloud. That too with a betterment in performance. In fact, it is one of the reasons they are excelling faster in growth than their competitors. As a matter of fact, most of the businesses in India are realizing this fact. But before everything having right strategies in place is important.
Adopting innovative technologies like open source as part of your cloud strategies is possible. But ensure that open source doesn't mean necessarily free. In fact, in absence of proper research, adoption of an unsuitable open source tool might become a costly affair for the organization. Costly in terms of time, money, and resources. Cloud vendors are quite capable to handle an organization's multi-platform requirements. Obviously, no organization runs on a single application. There are always some legacy and supporting applications in addition to the key or core business application. And for this kind of environment, you always need integration tools, techniques, and developers. Around 25% of CIOs/CTOs understand the need for automation. They feel it is the right time to go for it. In fact, around 20% of top IT executives are ready to adopt Artificial Intelligence (AI) and Machine Learning (ML) in their respective organizations.
Right Time To Implement Cloud Strategies
So, that means, AI, ML, Big Data Analytics, etc. are by default becoming an integral part of cloud strategies of Indian organizations.