Jul 10 2019 5:17PM GMT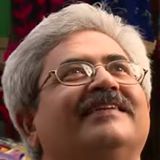 Profile: Jaideep Khanduja
Tags:
DC BLOX is a multi-tenant data center provider in Southeastern U.S. The company designs and manages highly secured & reliable data centers for almost all segments of clients viz government and education, enterprise, healthcare, content providers, life sciences, and managed service providers. That is a huge spectrum they serve to. You will mind many of their state-of-the-art data centers in traditionally underserved markets. This way they are able to provide affordable business-class cloud storage and colocation services along with a private high-performance network in the Southeast with an aim to guarantee business continuity The company also supports hybrid IT environments with the least upfront capital investment without a compromise with an iota of quality. Recently, DC BLOX selected SwiftStack to deliver a large scale multi-region cloud storage service for Southeastern U.S. That is a huge volume to cater to with a seamless service.
SwiftStack is a market leader in multi-cloud storage and its management. DC BLOX decides to deploy SwiftStack software in order to boost its own multi-region, hyperscale cloud storage service for its large customer base for their business continuity (BC) and disaster recovery (DR) needs. As the business grows, it results in higher customer expectations. To meet those expectations, the service provider needs a foolproof stable system in place. DC BLOX was facing a tremendous demand for affordable secondary storage services from its existing customers. At the same time, it was having a high pressure to scale up its business level to expand to more regions. That resulted in an immediate requirement of a new storage platform that could seamlessly perform, scale-up, and cater to multiple geographic regions. There was also an intense requirement of support traditional and cloud-native applications.
Seamless Multi-Region Cloud Storage
Among many options of object and file storage from the leading vendor, DC BLOX found SwiftStack most suitable after a comprehensive evaluation process. Thus SwiftStack was given a nod to provide a turnkey platform for DX BLOX Cloud Storage. With the help of SwiftStack, DC BLOX is able to create a multi-region cluster that currently is at three locations with the fourth one coming shortly. And 15 more to come within a stipulated timeframe in a well-planned manner.
Chris Gatch, CTO at DC BLOX says, " SwiftStack helped us reduce the cost of storing and utilizing data, based on a comparison with other choices we considered, including the ability to manage more data with a smaller headcount. Along with savings at scale, we are able to offer innovative data services for a more compelling, more competitive solution."
Erik Pounds, Vice President of Marketing at SwiftStack says, " DC BLOX offers a cloud solution that addresses the needs of the business communities they serve, and also has unique differentiators to let them compete with global public cloud providers. Giving its customers both object and file access to data ensures cloud storage is compatible with their users' modern and legacy applications, which is a fairly unique feature compared to what is available from big cloud vendors."