Aug 16 2019 10:36PM GMT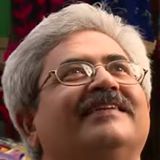 Profile: Jaideep Khanduja
Tags:
SwiftStack's new technology partner program along with 'Works with SwiftStack is all about validating integration with modern applications that use S3 API from Amazon. This seamless integration is for flexibility, scalability, and simplicity of cloud storage that includes public cloud platforms like Amazon S3 and Google cloud storage as well as SwiftStack's private and multi-cloud storage. So basically SwiftStack launches 'Works with SwiftStack' and Technology partner programs in order to simplify cloud storage deployments for its customers. As we all know SwiftStack is the leader in multi-cloud data storage and management. Its latest launch is to provide customers confidence that their validated integrations have gone through exhaustive testing just to ensure enhanced compatibility with SwiftStack's object-based cloud storage solution. SwiftStack's state of the art storage and multi-cloud data management software works well with modern applications using Amazon S3 API as well as open standard Swift API.
As a matter of fact, for a large number of its customers, many commercial software applications have been created or recreated to take advantage of these API in order to experience the flexibility, scalability, and simplicity of cloud storage. It includes both public cloud platforms like Amazon S3 and Google cloud storage as well as SwiftStack's private and multi-cloud storage. The API and documentation of this API are easily accessible. These are helping software developers to validate their implementations for ensuring enhanced functionality and utmost user experience. Basically SwiftStack Technology partner program and the Works with SwiftStack feature, both empower software developers and relevant vendors with a unique method to not only validate their software functionality with SwiftStack but also to ensure the expansion of a business relationship for the mutual benefit of the vendor, SwiftStack, and end-users of the joint solution.
Works With SwiftStack
There are multiple benefits of joining the SwiftStack Technology Partner program which includes features like expanding customer reach with the help of integration with the industries needing multi-cloud storage and data management platform. Their partners are able to achieve validation with the help of an easy to follow self-test plan this gaining remarkable results. Actually, the partners have access to a proprietary set of SwiftStack solutions and a dedicated engineer to get the best of the value of the joint offering. Works with SwiftStack application is helpful for customers having multiple cloud vendors who can jointly work to resolve any kind of unexpected issues. The same application also helps customers developing their own in house applications to use the program to check and ensure if the functionality of their implementation is correct or not.
As a matter of fact, more than 30 applications have already been verified as part of the Works with SwiftStack program. The complete list of vetted partners can be accessed here. Technology partners who are interested in joining the SwiftStack Technology Partner program can get complete information in this regard here. SwiftStack was founded in 2011 by a group of experts in cloud computing. As a matter of fact, SwiftStack, in a short span of 8 years, has become a leading cloud storage provider. Organizations requiring universal access to petabytes of unstructured data in a single namespace find SwiftStack as the best solution. SwiftStack software is highly in demand in many business verticals like global service providers, life sciences, web-based businesses, and media and entertainment.
Works With SwiftStack
SwiftStack suits well with industries working in fields like artificial intelligence, machine learning, analytics, Active Archive, scientific research, and those who need to manage data across multiple clouds. SwiftStack customers include industry leaders like eBay, Verizon, HudsonAlpha Institute for Biotechnology and PAC-12 networks.