Mar 11 2018 11:19PM GMT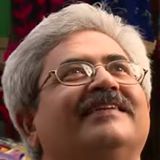 Profile: Jaideep Khanduja
Tags:
Enterprise cloud design is undergoing a transformation. So is the cloud service provider market. Enterprise is becoming more data hungry. The core target is to enhance their data analysis skills. Businesses are preferring to migrate their workloads to the cloud. Especially, the new businesses in the fray don't prefer setting up their own on-premise server system. Services like PaaS (Platform as a Service), IaaS (Infrastructure), and CaaS (Cloud hosting as a service) are gaining momentum at a faster pace. Organizations are understanding that a good cloud service provider will have a better performance and security provision. Actually, it is all about a matter of cost. You throw a good cost and get whatever you require. Where businesses fail in the cloud is a different story. Those seeking cheaper solutions gradually land into a compromising condition of their data. Public Cloud or IaaS is the most popular cloud service.
In fact, enterprise cloud transformation is a two-way process. It is a kind of knowledge enhancement at both the ends. There are generalists cloud providers. These are capable of building and operating public cloud platforms at a good scale. Some of the best examples in this class are Google, Microsoft, and AWS. On the other hand, we can now clearly see Specialist Cloud Service Provider market evolving at a faster pace. These specialists help enterprises understand and consume cloud service effectively and intelligently. They, in fact, have an expertise in this field. So, basically, there is a distinct line of separation between public cloud and CSP-owned. The latter would be able to manage complex environments in a better way. And definitely, enterprises will have to think of multi-cloud environments. Enterprises should always demand a delivery of breadth of product and services under a single banner.
Cloud Service Provider Must Offer a Strong Relationship
A smart cloud service provider would deliver a larger bouquet of products and services either with its own in-house capabilities or through partnerships with strong vendors.