Nov 9 2018 9:40PM GMT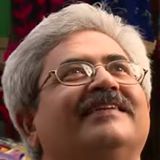 Profile: Jaideep Khanduja
Tags:
We all know this. But how many organizations really assess their cloud readiness before taking initiatives about cloud management. Of course, enterprises are finding our different ideas and ways to prepare themselves for migrating to the cloud. Moving on the cloud is important to do away with a certain set of complexities, high capex, frequent disruptions, and lack of talent to handle the on-premise model. That is why in most of the on-premise cases, you will find the involvement of multiple third-party vendors to manage. While many enterprises are already having the taste of multi-cloud and hybrid architectures. They are successful in cases where the cloud service providers have significant strength in supporting this migration or transformation. Only such vendors, in fact, would be able to create a long-term relationship with their clients. What organizations need is a long-term management plan that includes proper execution and optimized cloud deployments.
Cloud Readiness involves a good preparation by enterprises for finding one of the best partners. Public clouds usage is increasing significantly. Even the highly organized and regulated sectors like banking and insurance are finding is safe. On the other hand, many enterprises hold themselves to use public clouds for some special projects and use private clouds for those. Vendors having expertise in managing multi-cloud environments and hybrid cloud architectures are high in demand. Enterprises prefer to partner with such third-party conversion experts right from the pre-flight stage with an arrangement to keep them aligned for boarding and in-flight stages. Cloud readiness and cloud governance are the two prominent factors to attain success in this matter. Voice of the Enterprise report states that more than 93% of enterprises are using cloud services in one form or the other. Interestingly, hardly 25% out of those have succeeded in IaaS implementation.
Cloud Readiness Includes Finding A Right Partner
Cloud Readiness includes many important factors such as Advisory, planning, and design as the first and foremost factor. Next come activities such as Operating model design, integration with existing resources, application refactoring, onboarding & migration, and creation of safe 'landing zones'.