Apr 25 2016 9:13AM GMT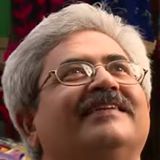 Profile: Jaideep Khanduja
Tags:
Singapore launches new Cloud Outage Incident Response Guidelines.
Cloud Outage Incident Reponse is also termed as COIR.
COIR (Cloud Outage Incident Response) guidelines help in BCM and DR Plans.
Singapore recently launched new Cloud Outage Incident Response (COIR) guidelines. These guidelines help businesses in Business Continuity Management (BCM) and Disaster Recovery (DR) plans. The core purpose of these guidelines is to prepare for and mitigate the risks of cloud outages. These outages risk mitigation is required for business critical uptime or data sensitivity. In this era of rapidly emerging new technologies, it is quite important for any business to ensure zero downtime environment for its office to it avoid from any disruptions.
An enterprise has to be quite clear about what kind of agreement is there with their cloud service provider(s) (CSPs). An important missing parameter or clause in the agreement might create a big problem at the end of the day. A business must be very clear on what measures each parameter or clause proves its existence and is sacrosanct in achieving a business goal. At the time of occurrence of cloud outages, what are the measures and processes with what kind of response time so as to ensure minimal disruptions in the business and maximum uptime for the servers. Not a single transaction should get disrupted due to this. There has to be such kind of arrangement of switchover in case of failure of one server or ISP or fiber.
The government in Singapore keep creating a more competitive business environment so as to ensure the digital economy keeps enhancing at a regular pace. Creating a prototype plan for a smart nation is just a small step taken towards a long journey. But when you talk about smart cities or smart nation, cloud outage incident response guidelines play a vital role in the execution and existence thereafter. The COIR must be a complementing factor towards all the efforts being taken to drive ICT & Cloud standards. Not only this, there has to be a crisp clarity towards running businesses as cloud users. The guidelines must be an addition to the business continuity (BC) and disaster recovery (DR) body of knowledge for the industry.