Jul 28 2017 9:41PM GMT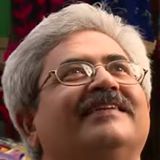 Profile: Jaideep Khanduja
Tags:
Cloud Migration Benefits are tremendous as was visible during the AWS Startup Day event. Only pre-requisite is to choose right partner in your journey to ensure hassle free migration in the least possible time. And once you are clear about migrating your on-premise servers to the cloud, it becomes easier to convince your management about the key benefits. Of course, this migration will include data, application, and other servers. In fact, these days, it is not a set of separate physical servers serving your enterprise server needs on-premise. And once you decide to migrate to the cloud, it is not about the space and infrastructure that you are able to save on but a lot more. As a matter of fact, by reducing your data center size you are cutting down operational as well as capital costs on various fronts. In addition, there are other tangible and intangible benefits.
So let us discuss the key Cloud Migration Benefits. These could be as below:
Lean Innovation and Culture: Migrating to the Cloud not only benefits IT department but it also sets an example for others to follow. In fact, it becomes a key to evolve Lean Innovation and Culture.
Cloud Economics: There was a mention of this in my previous post along with some useful case studies about some most successful and fast-growing global enterprises.
Two factors TCO & Business Value, and Cost Optimization
Lower infrastructure cost: Of course, your infrastructure cost goes down with this.
Economies of scale
Cloud Migration Benefits are Absolute
More infrastructure: In fact, you get more at lesser cost when you migrate to the cloud. Rather, it is a myth that you have to invest more. That is not the case. As a matter of fact, if you think of similar setup on-premise, the investment would be humungous.
More usage
More customers
Reduced process