Mar 10 2016 10:09PM GMT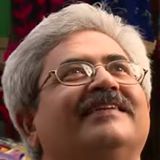 Profile: Jaideep Khanduja
Tags:
Most of the businesses prefer to go for Cloud computing today.
If you don't make your software purchases today that are cloud-based, you are not thinking of cloud computing.
The world is moving to cloud computing. When you think of moving to cloud computing, you need to have a firm strategy in place. Whatever software purchases you are making today, if those are not cloud-based software, you probably are leading to a weak base in technology in your organization. There are humungous pressures mounting on the technology for cost and resource optimization.This is one thing that can help you in achieving a major chunk of your targets. Whatever software you plan to purchase or are building in-house, ensure those to be cloud-based. If you do that, you are getting yourself prepared well for your tomorrow.
When you choose a cloud service provider few things are to be kept in mind that are as follows:
Check the active customers on their cloud portfolio.
Get their customer's feedback about their services.
Check their response level to the customer's requests.
Check the user interface they provide.
The interface has to be flexible to cater to your needs.
The interface has also to be able to provide you a high level of intuitive user experience.
While deciding your cloud computing strategies, don't overlook the service provider. You jointly need to define your roadmap for the pace of transformation. There has to be a clear-cut timeline for cloud adoption for which you need to move from licensed on-premise apps and software. Never impose or force this migration as per your vendor's demand. Definitely, there will be a lot of resistance from various ends for initiation of this transition. From licensed and on-premise apps and software transition to the cloud-based system is always a winning proposition. The transition will help you in cutting down deployment, space, maintenance, management, licensing, and many other costs. The Cloud computing strategy has to cross this first barrier swiftly.