Mar 17 2016 4:03PM GMT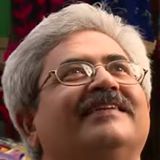 Profile: Jaideep Khanduja
Tags:
Metrics and Key Performance Indicators in Cloud Business help you to ascertain Quality of Service.
Without metrics and KPIs in place your Cloud Business may go haywire.
While you are running cloud business, metrics and key performance indicators (KPIs) need to be in place to avoid business go haywire. With these in place, you are sure to bring the quality of service (QoS) and timely delivery as per the customer expectation. It takes a lot of efforts to design right set of metrics and KPIs. But this is a one-time effort. Once these are in place, nothing can stop you to succeed in the cloud business. Definitely, you need to review and evaluate from time to time in the changing dynamics of technology and customer expectations. If you don't keep doing it, some other vendor will cross you with a faster speed and you will be lagging behind. Two things are very important in today's business. One, to sustain existing customers. Two, to acquire a new customer base. Both are quite difficult in this competitive environment. You need to keep a competitive edge over competitors to stay ahead in the race.
You need to create a metric-driven culture in your business. Here are the important metrics and key performance indicators that you need to keep in mind while managing cloud business:
Customer Satisfaction: New customer acquisition and existing customer sustenance happen only when your existing customer base is satisfied to a larger extent. Every customer requires close attention. You need to build certain score sheets. These scoring sheets must focus on improving response time. Customer voice, attaining concern, processing of information, reaction to a problem reported by the customer, and finally closure of issue – all needs to be factorized on a time scale metrics. Every function in the organization needs to be a component of this metrics for evaluation purposes.
Time to Value: The metric emphasized on the value of time and deliverables. When a problem is reported the response has to be carrying a lot of value instead of just a set of commitments. The customer always needs quick closures, deliverables as per commitment, and substantial & object based response.
Commercials: Every new delivery and support are associated with a monetary value. The delay in deliverables or call closure might result in customer dissatisfaction. Focus on the new cloud business is as important as retaining an existing customer for a longer period. The more business you get on the cloud, the more benefits business will draw out of it.
Employees: Give importance to people working in the organization. Build a creative mix of people so as to keep complementing and supplementing each other in mind. Better to stay away from substituting.
Mobility: Whenever building a new solution for external or internal customers, keep mobility in mind.