Mar 10 2018 11:46PM GMT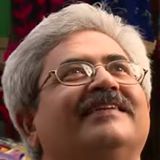 Profile: Jaideep Khanduja
Tags:
Is it the right time for enterprises to start cloud adoption at a better speed? Is it safe to leave the boundaries of the on-premise model and jump on the cloud? We all know that innovation is the key today to perform better and thus outpace your competitors. But any delay in innovations is going to cost. And at times this cost may be heavy. But along with all this, is this the right time to take chances without focusing on commitments? Can you sacrifice latter at any cost? Is it not going to create a high risk to the business? It says mass customization is the trend these days. So is flexible pricing. You may have to leave regular trends to achieve your organizational goals. Cloud revolution, in fact, needs a top-level support to thrive and strive. If top-level is lacking confidence, nothing can help an organization.
Cloud adoption promises to deliver higher flexibility and better control to an organization. In fact, it brings in many variations along with different combinations. An organization's burden, as a matter of fact, decreases. Like, it takes lesser energies to manage cloud provider, hardware vendor, and system integrators. All it needs is to select a right partner. With this, an organization's running, operational, or recurring cost also stoops down. For instance, you need lesser resources, space, and infrastructure now. It is all a matter of change in culture and mindset to go for it. In fact, the cloud-procurement model is achieving maturity and hence giving higher confidence to the organizations. The best way to measure the level of your cloud adoption is the extent of infrastructure visibility in the organization. The higher is the former, the lower is the latter. Both are, in fact, inversely proportional to each other.
Cloud Adoption Is Gaining Higher Momentum
As I say, it is all a matter of mindset. Otherwise, risks and breaches happen within the four walls of an organization despite all control mechanism.