Apr 30 2016 12:08PM GMT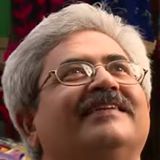 Profile: Jaideep Khanduja
Tags:
Data privacy, data security, and data control are key cloud adoption barriers.
Workforce management and business case are few more cloud adoption barriers.
To add the pain Infrastructure and resource management are also cloud adoption barriers.
Data privacy, data security, and data control are the first set of concerns that flash in the mind when we talk of cloud adoption barriers. Obviously, there are many hidden barriers that are over and above the traditional issues. For years you are managing your own data center, mostly on-premise, that has eaten a lot of dollars for its setup, maintenance, upkeep, and upgradation from time to time. When you think of moving all stuff that resides on your application servers, database servers, and any middle layer servers to cloud, it creates a big uproar as far as top management is concerned. It is a big decision, after all. What will happen to the infrastructure, resources, and workforce stands in front of IT to answer to the management.
Building a business case is important and projecting this transformation beneficial for business is equally important. You must understand the benefits of cloud adoption vis-a-vis cloud adoption barriers. There are many benefits such as:
There would be improvement in productivity.
There would be less controlling costs to reduce your operational cost in a significant manner.
Your compliance risks would be minimized substantially. Your IT resources would get free.
Your licensing costs would go down.
Your upgradation costs and new software cost also would decrease.
And there are many more to it.
Only word of caution – a lot depends on cloud service provider (or partner). You need to do a good amount of research before zeroing down on your cloud partner. The vendor has to be there in the market for long, with a good number of satisfied customers, the older the better. Also you must be very careful in finalizing your SLAs (service level agreements) with the vendor.