Nov 7 2014 3:20PM GMT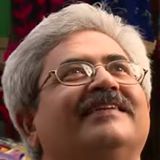 Profile: Jaideep Khanduja
Tags:
Along with a detailed discussion with Claudio Dell'Era at SOIL (School of Inspired Leadership) campus there were many thoughts and insights that came out. Claudio is as well known global entity in the field of Design based Thinking and Innovation. Claudio lives in Italy and is an expert in the subject mentioned above for which he is always in high demand from various industry verticals, top level institutions and other areas for Training, Consulting and Research. There are very limited experts in the field of Design based Innovation and Claudio is among the top few. Claudio carried a PhD degree in this field. He holds the positions of Co-Direction in MaDe In Lab (Management of Design and Innovation Laboratory) and an Assistant Professor at MIP Politecnico (a scientific technological university that specializes in training engineers, architets and industrial designers in specialized fields. You can listen to his views in the podcast in one of my post here.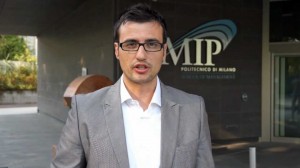 On Innovation the key points highlighted by Claudio are as below:
One must be very clear on what is Innovation. It can be termed as Innovation only if it is able to capture the value connected to the new proposal.
It has to be something completely new from the existing case or scenario.
The big challenge of innovation is to find out the way to get the value from the market.
A clear vision is important.
The real need is to select the right idea among a lot of ideas.
The challenge is to create a new vision in place of a new idea.
Problem is not the new ideas but the creation of clear vision behind them.
You can be an innovator by chance once but never repeatedly.
Sustenance of innovation is very important for progressive growth.
There has to be a repeated success in a long term perspective.
There is no innovation if there is no value out of it.
All innovations are imbibed with a set of objectives.
A lot more on innovation is there in the podcast.