May 31 2017 10:11AM GMT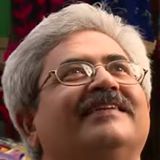 Profile: Jaideep Khanduja
Tags:
Full-time CIOs will not be a requirement in organizations except those that are very large in size or have a consistently healthy financial status. The way technology is emerging, disrupting heavily the existing legacy IT model of an organization, it will demand a huge change in IT Organization. As a matter of fact, IT footprints are decreasing to a large scale in an organization in terms of manpower. Outsourcing, Cloud, Automation, BYOD, and many such disruptions are responsible for this. As a matter of fact, CIO on demand is a new factor coming into picture in many organizations. Especially small and medium organizations. A drawback in this regard is organizations leaving the orthodox process of hiring a full-time CIO but not availing services of an expert CIO working on a freelance basis.
In that case, a manager of the lower level person in IT, having the senior most position in the hierarchy in IT department starts feeling as CIO and thus creating a confusion in the organization. This guy is not an expert CIO but when an organization starts making him responsible for key IT decisions can create havoc. The whole technology model of an organization depends on right decisions. A wrong decision can take an organization many steps back. At times it becomes a big risk. In fact, it takes a lot of energies and money to mitigate it. Rather, it might lead to a reputation risk too in some cases. Organizations, thus, need to be wise at this juncture of transition in the IT Organization model.
CIO On Demand Is a Reality Now
But one thing is sure that CIO is not a full-time requirement in many organization. To stay in the fray, many CIOs adopt a strategy to keep creating issues and then drawing management's attention to it in order to stay important in their eyes. In fact, such strategies will not work for long anymore. As a matter of fact, CIO on demand is already a reality. Many CIOs are leaving their full-time job to adopt this role for more challenges.