Feb 28 2013 9:42PM GMT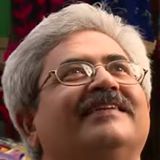 Profile: Jaideep Khanduja
A project manager has a lot of tasks in his bag at any moment of time during a running project. Distribution of tasks to right guys is an art but requires a science behind it. Before these important tasks become obliterate, it need to be allocated to some of the team member so as putting in one's radar with a target timeline for its completion. It is not that any task can be allocated to any team member. Each team has its own specialization in specific tasks or roles. Assigning them appropriate tasks helps both sides in attaining a win-win situation. Team's morale, on one hand, stays high, if they get most appropriate tasks and are able to close them with an optimum speed.
This keeps whole team's performance up to the mark and overall project progress pace too stays under control. Even within a team, if a wrong hat is chosen for a wrong guy, it may put a bigger impact on the overall health of the project. Choosing a right task for right candidate though might not be possible for a project manager to manager up to the last level, but building that culture is always in his hands. If a proper message is conveyed to team leaders regarding assigning appropriate tasks to each of the team member will also help in building a higher level of understanding of their team members among team leaders.
Team leaders, once are able to understand the highs and lows of each of their team members, will always be able to identify right kind of guy for assigning them right kind of tasks.