Apr 8 2012 2:47PM GMT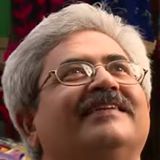 Profile: Jaideep Khanduja
Reporting, meeting, follow up, timeline are all integral part of any project during any phase. These are generally collaborative tools that make the entire stakeholders lie on the same page for that sake. It is difficult for all stakeholders to work from the same physical location due to their different business aspects and engagements. In that case the regular reporting procedure must be strong enough to fill in such gaps.
Besides some important facts like timely release of report, ensuring it getting addressed to all concerned etc. some more important factors in reporting are:
1. Format/ Template: The template has to be precisely as per the requirements and audience. A chapter of engineering class if included in accounts students' book will be of no use. It has to be properly designed so as to cater to its purpose.
2. Non-Confusing: It is usually said that if you don't know what exactly to present in a report, put lot of confusing stuff in it, and mostly you will win the case, until there comes a smart person who understands what is there between the lines and then you will be hiding places.
3. Automate: Try automating the report getting generated automatically and going to respective inboxes of stakeholders so as to shred off the manual efforts.
4. Discuss: Sending reports does not suffice any purpose unless they are discussed and based on that some plans are incorporated.
5. Feedback: Check with the respective recipients of report if it lacks any piece of information or how it can be optimized further. There is always a scope of improvement.