Oct 5 2010 8:59AM GMT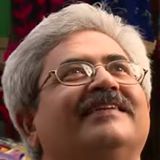 Profile: Jaideep Khanduja
Generally in a product support group the end user call is closed by a support executive. This sort of process misses out two important factors – the customer or end user and the quality group. A call closed by the support executive neither mostly gets it vetted by the end user nor is there an independent verifying agent involved in it. The system poses a dicey situation under such circumstances. The process calls for a modification to enhance it to such a level so that the above two setbacks are covered in that.
Risks involved in these circumstances are high and will never let the support centre reach to a satisfaction level. It will also keep raising a high level of dissatisfaction at end user level.
To mitigate such risks the process needs to be enhanced. The best way is to get following 3 points deeply engrossed in the process and without these 3 points activity no end user call should be allowed to be treated as closed. These 3 points are:
1. Get customer feedback: Have a small 2 or 3 questions mailer after every call closed to be filled by the end user to ascertain her satisfaction level for the last call closed.
2. Embed Quality for closure: Include quality executive in the call process loop having a responsibility to close the call. After the support executive closes the call, let the quality guy call the end user and confirm about the call closure and also quickly get his satisfaction level feedback on it.
3. Regular Analysis: A close monitoring of calls during a week, fortnight or month, their status, the open calls beyond permissible time limit, customer feedback etc.