Mar 29 2011 11:46AM GMT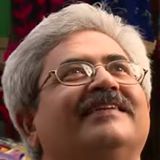 Profile: Jaideep Khanduja
What Kind of Quality can you manage In your project if you don't know well about your customer's business and their expectations from the product your are going to build and deliver to cater to their business needs. Project management is very easy to perform as long as you have two close associates named 'IGNORANCE' and 'LACK OF BUSINESS KNOWLEDGE'. But then the reward at the end of the project will be nothing but FAILURE.
Customer running his business successfully would decide about going for any software with a clear cut intention in his mind. The intention would be nothing but to streamline his business, ease his employees and associates on their efforts in managing and running their respective activities related to business.
Unless and until a project manager understands the intricacies of business and technology in regards to project development, he would not be able to do any justice to either project or to his role. Some of the indications in such a scenario would be as below:
1. He will be a silent part of business discussion being held with customer thereby giving an impression of an unprofessional environment. Customer will lose confidence and zeal right in the beginning.
2. He will be a dummy project manager on top of various teams without contributing much at team and individual levels. Things will be happening on their own thereby decreasing the possibility of success chances of such project.
3. Management would not be having a full confidence in such a project manager. Rather somebody else in the team would be performing his role thereby confiding with management in critical matters.
4. He himself would not be quite confident and satisfied even being howsoever smart to hide out his weaknesses.
Logically in such a scenario, if Project Manager feels he has reached to this extent, he must either upgrade himself overnight else quit. it appears to be an extreme situation which should be avoided at any cost.