Mar 28 2018 12:41PM GMT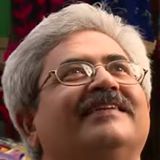 Profile: Jaideep Khanduja
Tags:
An increase in the applicability of Artificial Intelligence (AI) in real life is responsible for the development of Chatbots. In fact, it has reached a maturity level where it is interestingly able to engage a prospective customer quite significantly. There is a steep growth estimation in the Chatbots industry from 2015 to 2024. The valuation as a report from Transparency Market Research is US$100 million. It is about to touch US$1000 million in 2024.That is a phenomenal jump in all respects. On a similar note, a PWC research paper states AI will be contributing US$20 trillion to the world economy by the year 2030. That signifies a tremendous potential of this market in coming years. The drastic drop in data rates is one of the key contributors to this phenomenal growth. Alibaba Group is investing a large pool of their profits in R&D, especially AI.
Note that Alibaba is having a sales growth at the rate of 20% currently amounting to US$100 million. These figures are from a report by Market Realist. In fact, such a stupendous growth in Chatbots industry is changing the whole paradigm of the business model. New avenues are coming up in infrastructure, cost-saving alternatives, and business transactions. As a matter of fact, Artificial Intelligence (AI) is contributing significantly to business development in almost all industry segments. And, in fact, that is getting quite positive results in terms of business growth and development. It is turning out to be a highly beneficial proposition. Rather, Chatbots are becoming a streamline companion of the operative system. It is, therefore, important to understand how you can augment market size through Chatbot. If you are able to do that you can easily minimize operating cost and maximize productivity.
Chatbots Industry Sees Tremendous Growth in AI
As a matter of fact, Chatbots are a clear example of a new form of collaboration between manpower and machine. That means if you are able to harness the power of artificial intelligence in business automation, especially Big Data, it can increase your operational efficiency manifold.