Dec 9 2014 10:13PM GMT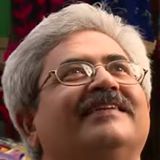 Profile: Jaideep Khanduja
Tags:
A project Assurance Framework must be able to cater to a minimal requirement to qualify. The minimal requirement or characteristic to adhere to for a Project Assurance Framework is as below:
Planning: It must be able to help in guiding for a near to perfect planning. Which means that the guidelines for planning must be well-specified in the framework. And these guidelines must be based on the past experience and learning from failures so as to make it sturdy and fool-proof. A regular review is a must for these guidelines and necessary enhancements need to be done based on ongoing new experience.
Scoping: Scoping guidelines is a mandate to be a part of Project Assurance Framework. Scoping criteria cannot be on ad-hoc basis varying from project to project. It needs to be standardized and followed universally.
Resourcing: Once scoping procedures are clearly defined, it leads to clear path for resourcing. So Project Assurance Framework must have a separate chapter for resourcing and that should have a backward linkage with the scoping. Without proper scoping, resourcing will be half-cooked and could lead to any kind of disaster.
Stakeholders Expectations: Stakeholders from various corners of the project will be carrying different kind of expectations from the teams working on project. Some would be taking a note of minutest of the movement while others would be interested in broader perspective. The Framework in question must take care of all kind of stakeholders in a project.
Outcomes: The outcomes is the final verdict that defines success of failure of a project. Merely presentations or project status cannot satisfy everyone engaged in the project. At some moment or the other, they would be interested to see the chicken out of the egg.
Management Support: This is a hidden poisonous snake in the project ecosystem. At the time of criticality, crisis and need; management has to come forward to provide support – whatever kind. Therefore a regular engagement in the project is important and the Project Assurance Framework must define and document it properly.