Feb 15 2015 12:05AM GMT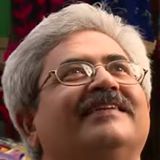 Profile: Jaideep Khanduja
Tags:
The role and responsibilities of team members change while moving from legacy waterfall methodology to Agile. In Agile the whole perspective and outlook of each and every team member changes. There is a higher level energy engagement requirement from each member thereby calling for high energy and higher dynamism. The expectations in waterfall are mild and with higher frequency. The reviews and meetings are at a longer frequency and focus more on limited people. Here the focus goes on each member. Each member is answerable and accountable. There is higher amount of empowerment.
In Agile there needs to be a consistent bonding between development and business. Both need to intersect each other regularly rather than going parallel. Intersection means interaction. The two need to interact on regular basis, for higher alignment and better engagement. To make all this happen there has to be an entity and the entity is called Product Owner. The product owner acts as a strong link between Development team and the Business team. All this happens with the help of knowledge, wisdom and extra-edged capabilities of product owner.
The product owner is responsible to keep everyone engaged and connected. Major strongholds of a product owner need to be an analyst, a project manager, a communicator, a trainer/ orator and a great leader. He must plan, prioritize, define iterations size and frequency, take quick decisions and keep motivating others. All stakeholders are brought on board as and when required and there needs to be no compromise in that if life has to go smooth. That is where the product owner's role comes into light.