Dec 23 2016 10:45PM GMT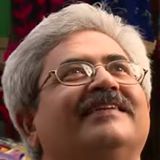 Profile: Jaideep Khanduja
Tags:
The world is changing fast. It is important to understand the changing paradigms of job roles. A few decades back there was a fast emerging new concept. There was a new paradigm in job identification. Like the white collar, blue collar, and pink collar jobs. There was a clear-cut distinction between them. But gradually the sanctity of these collars is vanishing. In current times, a blue-collar worker has all kind of chances to upgrade to a white collar supervisor. This can happen if he carries the will and strength to reach to that level. Contrarily, a white collar executive has no reasons in this changing scenario to maintain a gap between him and workers. If there is a shortfall of a worker on a critical assembly point, the executive has to drop his white collar and wear the blue collar for the day to fill that gap.
Michio Kaku, in the context of changing paradigms of job roles, says – "The job market of the future will consist of those jobs that robots cannot perform. Our blue-collar work is pattern recognition, making sense of what you see. Gardeners will still have jobs because every garden is different. The same goes for construction workers. The losers are white-collar workers, low-level accountants, brokers, and agents."
Similarly, Tom Peters explains the changing paradigms of job roles, "The workplace revolution that transformed the lives of blue-collar workers in the 1970s and 1980s is finally reaching the offices and cubicles of the white-collar workers." The same way Sherrod Brown says, "We're losing all kinds of white-collar jobs, all kinds of jobs in addition to manufacturing jobs, which we're losing by the droves in my state."
Changing Paradigms of Job Roles
As a matter of fact, in today's scenario, all across the globe, changing paradigms of job roles reflect certain common aspects. In fact, we need to understand it well. Either the collarless jobs are increasing or the demand is high for professionals weâring multi-collars.