Jul 27 2010 7:30AM GMT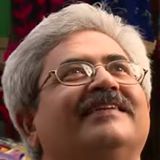 Profile: Jaideep Khanduja
User Training, Product Demo, UAT all require visit to customer site and a face to face interaction with the end users and customer management. Worldwide scenario is changing now. Organizations in wake of going green and cutting costs prefer alternate ways to avoid travel expenses especially for overseas projects. The development and implementation teams use various approaches to interact with customer groups taking help of latest technologies that have emerged and stabilized now.
Technology these days is not limited to IT only, it has spread its wings even to the non-IT arena. Customers are also quite tech savvy and aware of various technologies available globally to connect different time-zones and geographies. High speed communication, internet, high bandwidth availability, mobile/ wireless technologies, dashboards, web conferences, commercial usage of skype and Web 2.0 etc. have emerged as winners in attaining these goals.
This has lead to innovative approaches to collaborate different teams working on same projects while sitting across different geographic locations, or creating a knowledge sharing platform for vendor-customer collaboration during various stages of a project.
In today's world, vendor teams can connect to customer teams for the purpose of product demo, trainings and UAT in a very organized and structured manner to make such sessions a big success thereby lowering the project costs and time wasting or non-productive activities.
This has helped not only in meeting tight schedules but has given birth to smart planning and project management.