Sep 4 2008 10:12AM GMT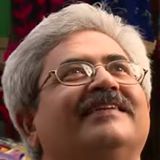 Profile: Jaideep Khanduja
During my 20 plus years of experience in IT, from time to time I received questions from career beginners (or seekers) having spent 1 to 4 years in one stream of career with a query related to their career growth. This query came from different individuals having spent some time successfully as a developer, or tester, or project leader, or quality leader etc. Streams like development, testing, implementation, support and so on keep prompting or attracting the professionals to peep on the other side of the career that appear to them greener than their own. You never know the comfort and pain of that green appearing side unless you put your feet in their shoe and feel the pinch yourself.
Similar questions I received from others were asking, if not about the career growth, then about the possibility of diversion in the career of one of these persons and the scope of that change. Certain other questions were related to a person wearing a special Hat in the way of switch over or in the form of additional Hat. That person may be a quality lead told by the organization to switch over his role to development manager, or vice versa. Or sometimes someone queries if it is possible for a person to wear different Hats at different times during the day performing multiple roles at the same tenure of his career.
So it does not imply that the hat change or additional hat is always wishful, many times it may be imposed one too. I would say that there is no harm in accepting the challenge and getting into it although it will definitely ask for extra efforts and involvement.
On the other side it is very true that a strong developer may not turn out to be a strong tester and vice versa. Same is true for project managers and quality managers.
What are my reader's views on the same?
Have you experienced a change in career from one stream to another, if yes, what was the reason.
It may not have happened to you but to someone around you, but still share your points?