Dec 31 2015 11:05PM GMT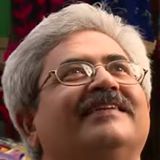 Profile: Jaideep Khanduja
Tags:
Change Management leads to transformation.
Change is inevitable. Change is the only constant. Change demands change. Change is always welcomed with resistance. Change generates a chain. A change in an individual is prone to impact a group and an organization. Change management is to ensure educating about the benefits connected with the change. The change is always a path from current state to planned state. As per Project Management Institute (PMI), a change takes an individual, group or organization from an inadequate state to the desired state. This movement is stated as a change from inadequate state to a future state. If intended business benefits from a change are not told in an effective manner, it loses its gravity.
There are ideally three standard approaches for change management. These are listed below:
Cyclic: You need to run it in a cyclic manner. Initiate the change. Let it be absorbed. Let is spread. The change might begin with an individual. It must spread from an individual to a group. And from a group it should happen at the organization level.
Comprehensive: The change must happen in a comprehensive manner. It can't be left open ended. It must have a start and an end. The results from a change must be visible. It change does not show its benefits in time, it might lose its sanctity. The initial resistance for the change must be over-ridden by the benefits. The faster the benefits appear, the better it is. If there is a delay, it mars the speed of change.
Structured: The change must be approached in a structured manner. If change management lacks a structured approach, it might lose its target midway. A structured approach helps any change to happen in a smooth manner. A structured approach is always helpful in this regard.