Jun 29 2014 10:09PM GMT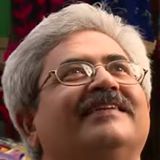 Profile: Jaideep Khanduja
Tags:
while there is a section of organizations, developers and project managers who have built a large amount of trust in Agile Methodology, there is another section of the same set of people who challenge Agile methodology, its unrealistic & unstructured process; and its most cumbersome part – governance. As per the critics of Agile methodology, governance of the practices is a big challenge; and they put valid reasons to vet their version. While the success and failure can't totally put the credit or blame for this on Agile methodology for the same kind of projects running in two similar kind of organizations leading to just the reverse fates.
There are a large number of organizations who have adopted Agile methodology and have been able to drive and govern it successfully. The reason for this success as per the pro's is given to the right adoption of methodology and framework whereby the basic principles of self assurance, self discipline, right adoption of practices lead to good amount of governance and self accountability on its own emerging out of self ownership of success. It is widely evident that Agile methodology is always in continuum and highly collaborative. This dynamism is always a bi-directional tool for gaining success. On one hand it provides quick and visible results and on the other hand it demands a regular review of deliverables. With such quick reviews, any hiccup in the path of success is tackled with an alternative action plan.
Such kind of collaboration provides quicker results, instant identification of problem/risk and its faster resolution.