Nov 24 2008 10:14AM GMT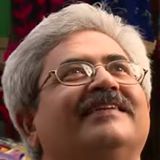 Profile: Jaideep Khanduja
In today's scenario when the schedules are tight, budgets are low and different technologies being used, software developers and testers are having great challenges of building/testing/releasing bug-free software by meeting all criterions. The question arises here is – how to cover all the development/testing requirements that to in such a short span of time with high rate of accuracy in development and testing. In such a scenario, the best option would be to use Open Source Test (OST) tools. And why not, when Open Source Test (OST) tools provide most economical solution and on top of it they are more flexible as compared to labeled vendor test tools (or traditional testing tools). So many big corporate organizations these days are using Open Source Test (OST) tools such as Ford, AMD and many more.
Many of the open-source testing tools support most of the technologies being used in development these days. Be it AJAX development or rich internet application (RIA) i.e. Web 2.0 on service oriented architecture (SOA), or any other web/server based application.
Some of the Open Source Test (OST) tools are – PushToTest, HTMLUnit, TestGen4Web, Selenium etc. that take care of functional testing, performance testing, load testing and volume testing. If you see all these testing are not possible to conduct manually and using a traditional testing tool would be never be a cost effective solution.