Dec 19 2008 10:06AM GMT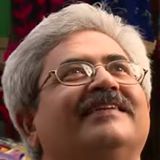 Profile: Jaideep Khanduja
At the time of recruitment of a tester, the biggest question in front of Quality Manager is to decide on certain factors related to the qualifications, certifications and experience of the candidate. The balance of all three is important. But if there is a demand to sacrifice one (or two) amongst three of these requirements, which can that/those be? Let us take them one by one in the perspective of Quality Head.
Qualification do matter, so the candidate must be having the basic IT degree (or if degree in some other stream, then that degree has to be relevant to IT, and the prospective candidate should be holding an advance IT diploma). When we are talking here of qualifications, we are talking about IT qualifications and not specific Quality/Testing related qualifications, which we would be considering in Certifications.
So, qualifications being the basic criteria, now there is a battle between the certifications or experience. Let us assume here we have three sets of resumes of the candidates. All sets have similar qualifications, and are differing on the basis of Certifications and Experience parameters. First Set of resumes is having Certified testers with no experience, so they are fresher certified testers candidates. Second set is certified testers with good experience in testing (say 2 plus years of experience). And the Third set is group of experienced testers with no certifications. Experience with this group of testers may vary from 2 to 5 years. Definitely the first set expectations in terms of salary would be lower as compared to second and third set of people, whose expectations would be almost at par.
In my view, appointing a tester with basic qualifications and some experience will be better than taking a tester with basic qualifications and certifications but less experience. Certifications, if any required, can be acquired by the tester during the job at a later stage.