Jun 29 2016 12:25AM GMT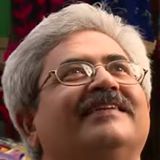 Profile: Jaideep Khanduja
Tags:
China Mobile, Ericsson, and Intel are about to complete the world's first ever application demonstration that is based on latest Cellular IoT technology. The demonstration is taking place at Mobile World Congress (MWC) Shanghai 2016. The joint demonstration is taking place with the help of Ericsson's RBS6000 multi-mode base station and its pre-commercial software based on the latest Cellular IoT technology, assisted with the Intel XMM 7115 modem solution, and China Mobile's environment monitoring application and platform. The complete setup and effort are aimed to achieve end-to-end interconnection and application of the latest Cellular IoT technology.
The data supports latest Cellular IoT technology
The demonstration involves capturing of humidity, temperature, brightness, PM2.5, and other data by multiple sensors based on environment monitoring application. The data that is collected using Intel's XMM 7115 modem and Ericsson's network with pre-commercial software supporting the latest Cellular IoT technology, shall be sent to China Mobile's environment monitoring platform for further study and analysis.
What we learn from this demonstration is the fast evolving latest cellular IoT technology shifting from standard to products. As products evolve further, the same cellular IoT technology would universally be adopted in various areas such as smart wearables, smart meters, municipal IoT, smart home, smart building, smart city, logistics tracking, industrial IoT, wide area IoT, and so on, to take care of the exploring demands of IoT application.
The recent evolution in cellular IoT has been completed by 3GPP. This technology is assumed to stay there for some time, mature along with an increase in usage, and is capable of meeting the requirements of LPWA (Low Power Wide Area) IoT applications with a benefit of low cost, wider/deeper coverage, low power consumption, high reliability of transmission, and massive connections.
China Mobile launched a Cellular IoT Open Lab in their 5G Innovation Center in order to promote the cellular IoT industry and enhance the cellular IoT ecosystem in China. The purpose is to ensure availability of complete testing environment for various stakeholders in the ecosystem like industry partners, facilitate operators, developers, and testers to develop and test the product in the lab, and also to facilitate vendors like chip providers, device providers, system equipment providers, module providers, etc. The development and testing involve end-to-end interoperability testing, application testing, module testing, and product conformance certification. The lab also acts as an open industry collaborative platform to provide developers with the standard API calling basic communication capabilities thereby assisting developers quickly grab ready-to-use innovations in service, application and business model.