Oct 6 2008 10:18AM GMT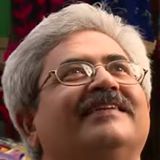 Profile: Jaideep Khanduja
In my previous blog we tried to understand what can be termed as a Bug. Here we will (in continuation to that) try to find out the reasons of causes of generation or occurrence of a Bug.
A Bug shall occur in consequence to:
An effort to write a perfect code in terms of performance and/or function
An effort to embed business requirements in the software
A complex code structure in place of a simple code structure
Complex customer requirements
Repeated code change
Unclear understanding of business requirements
Unclear or incomplete customer specifications
Unclear or incomplete documentation
Multiple programmers working on the same set of coding over a period of time
Incompetent programmers working on a code
Improper coding tool selection
And sometimes a bug is passed as it is (uncaught or unhandled) in the final product released to the customer due to improper testing which can have very serious repercussions.
I will address to this issue in one of my next blogs on how to ensure that the customer gets a total bug free product.