Aug 8 2018 10:05PM GMT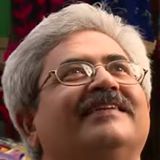 Profile: Jaideep Khanduja
Tags:
Category Leaders Partner to Offer End-to-End Data Management, High Availability and Disaster Recovery Solutions
You need not be in tech to recognize that the answer for achieving all of an organization's goals will likely not be found in one box. What is required is a comprehensive plan, supported by individual solutions that when united, meet each user's unique IT, business and budgetary requirements. Today, I speak with Connor Cox, Director of Business Development for DH2i on this important topic, as well as about DH2i's existing and newly announced partnerships, and the value they deliver to end users and the channel.
Q: What types of challenges are you most commonly seeing around data management, availability (HA) and disaster recovery (DR) in Windows, Linux, Oracle and Docker environments Do these differ from environment to environment, or are the challenges consistent regardless of the underlying platform?
A: While some of the specifics and idiosyncrasies vary, I keep seeing many of the same general challenges regarding data management, high availability and DR across the different OS, database and container environments that organizations manage. Although there are many data management and HA/DR approaches available in the marketplace, IT professionals I speak with still find it challenging to maintain reliable high availability and disaster recovery for their systems. Traditional HA/DR solutions are typically cumbersome and brittle to configure and maintain, and almost always cost more than the value they provide. These HA/DR challenges grow exponentially with each different platform under management, as each platform requires different solutions. I have also seen a growing trend of IT departments moving more workloads to the cloud, further complicating the HA/DR story. Across all different platforms, it all really comes down to cost and complexity as the biggest hurdles I see customers face for data management and HA/DR.
Q: DH2i recently announced it had extended its Partnership Program to include additional technology collaborations. Could you talk about the benefits of DH2i's Partnership Program for its vendor partners, and how the partnerships help end users to address the above-mentioned challenges?
A: Absolutely. DH2i's Technology Partner Program is all about creating alliances with the industry's key players for product certifications and resources. By partnering with DH2i, our Technology Partners are able to offer their customers a more straightforward and cost-effective solution for the HA and DR needs that they have. Rather than running into the issues we just spoke about—whereby customers have disparate, expensive and complex HA/DR solutions for each environment—they can use DH2i solutions to unify these environments under a single optimized framework. Even though our software is infrastructure agnostic, these relationships also help end-users have the confidence to use the infrastructure, cloud, and/or software vendor of their choice in conjunction with DH2i, without having to worry about compatibility.
Q: In the announcement, you advise you are working with Amazon Web Services (AWS), Docker, Microsoft, Red Hat and VMware – could you describe how you are working with each partner – and the benefits to end users of the partnerships?
A: That's right, our latest round of Technology Partnerships we've added include AWS, Docker, Microsoft, Red Hat, and VMware. We just joined with AWS to become an APN Technology Partner, which means we are now collaborating with AWS because our solution runs on their cloud servers (or any on-premises or cloud server, for that matter). This gives us access to trainings, technical enablement content, and the ability to work towards the next tiers of partnership which will bring even further collaboration such as technical validations and case studies.
Our Docker alliance sets us up as a member of the Docker Technology Partner Program. This gives us access to the Docker technical alliances team to ensure we have support identifying opportunities and Docker best practices as well as certification support. DH2i software can manage Docker containers for stateful HA, making this a critical relationship.
With Microsoft, DH2i has certified our software on a variety of their platforms and software including Windows Server, SQL Server, Azure, and Hyper-V. This gives customers the confidence that we have Microsoft-certified solutions for their datacenter. Additionally, we are listed on the SQL Server high availability and disaster recovery partners on Microsoft Docs. This gives visibility of DH2i to Microsoft customers who need industry-leading solutions for their SQL Server high availability challenges.
We also recently joined the Red Hat Connect for Technology Partners Program, which gives DH2i access to NFR licenses to ensure compatibility as well other technical and marketing resources from Red Hat to ensure end users get the most comprehensive HA/DR solutions for their Red Hat systems. We have also certified that DH2i solutions run on Red Hat Enterprise Linux 7.
Finally, with VMware we have validated our solutions as being VMware Ready, which ensures reliable operation under fully loaded conditions and confirms the solutions are optimized for VMware vSphere. Additionally, DH2i is a VMware Technology Alliance Partner (TAP). The VMware TAP program works with technology partners to deliver enhanced value to joint customers.
Where can readers go to learn more about partnering with DH2i?
Information about all of the DH2i partnership programs and information about how to join can be found here.