Sep 29 2009 11:00AM GMT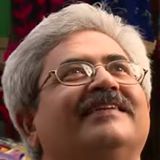 Profile: Jaideep Khanduja
No. I don't think so. If you have to identify the bottlenecks in your newly built software application, you are bound to adhere to this approach. Use a progressive bottleneck identification approach for performance testing of the application. The testing approach should be to apply holistic load on the application server. There could be multiple aspects for users working simultaneously on the application in real scenario:
Multiple users would be accessing different workflows of modules of the application.
Multiple users would be accessing the same module of the application
Multiple users running different reports
Multiple users running same report
Multiple users running different batch processing
Multiple users running same batch processing
Multiple users logging in
Multiple users running multiple sessions
Etc.
Now to find out the peak performance point of the application beyond which the application does not behave normal, an incremental or progressive load approach need to be applied while performance testing. Testing would be carried out to identify the impact of various performance parameters on the application. Application would be tested under a concurrent user load and the transactions response time for critical transactions is reported back with their response time. As the load of users, or sessions is increased on the application, the behavior of the response time is studied to ascertain the optimum users or sessions permissible in the application under a pre-defined set of hardware environment.