Nov 22 2012 7:23PM GMT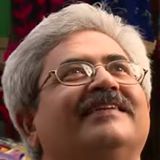 Profile: Jaideep Khanduja
Watch this amazing Video first that made thousands of attendees of TED 2011 stand in admiration and clap so loudly for next 5 minutes. To understand the power of MAGIC and its holistic approach, will become quite clear after watching this video.
http://www.ted.com/talks/marco_tempest_the_magic_of_truth_and_lies_on_ipods.html
MAGIC is nothing but an honest approach to deceive yourself and your audience. It is not about LIE but how to embed it in LIFE that it becomes part of TRUTH and only TRUTH.
This presentation at TED 2011 was done by Marco Tempest who is a world known Techno-illusionist. He has some magical power to mix Technology and Illusion in such a manner that is quite enough to stun his audience wherever he is there to showcase his magic.
As a project manager can you build this magic in your project. Of course you can! How? Just Think…