Sep 14 2011 7:21PM GMT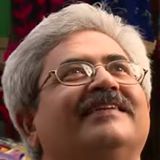 Profile: Jaideep Khanduja
I recently observed a website while randomly searching for something related to cooking, cookware etc on Google when I encountered Salamander Cookshop. The site is simple, plain, crisp and to the point; serving its purpose to the fullest. It is a site for online selling of most of the top branded kitchen related items covering almost 173 brands e.g. Fissler, Rosle, Couzon Cuisinox, Silverwood, WMF, Wusthof, Scanpan, Le Pentole and many more. The site is well reputed and has been featured in top media like The Guardian, Good Homes, Daily Mail, itv etc.
In the Kitchen Trolleys section you can find Trolleys and Butchers Blocks of a large variety depending on your choice of wood. I could locate there various product range like – Maple, Ash, Painted stuff, Limewood, Beechwood etc. All this stuff gives you a large flexibility for your modular kitchen.
The next section that I visited was of Cookware Sets where you could find a long range of cookware with huge savings indications tagged on each. The variety coverage is fantastic, product demonstration is absolutely lovely and overall design is superb.
With so much versatility, variety and smooth sailing on the site, who will not like to stop and gaze around as every kitchen needs something or the other to add up any moment of time.
I was wondering to ask my project manager and project management office (PMO) guys to visit the site and learn some techniques that simplify quality and delivery.