Dec 26 2011 7:15PM GMT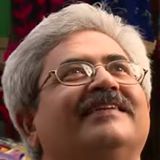 Profile: Jaideep Khanduja
Shall we treat tester as a code destroyer? If on one hand a developer develops a code, a tester always tries to find out the holes in the pot. That is where a conflict on personal level originates when a programmer or coder takes it too personal by getting faults being found out in the code written by him. But internally a coder knows very well that the whole exercise of bug finding by tester is for a good cause that is going to benefit all involved in the chain.
Howsoever a programmer is treated as a constructive builder; he is prone to inherently bring in some bugs in the code. Even if a code is sure about some leakage in the code, he would not regret in falling love with his style of coding. That is where a jealousy begins when the code undergoes post-mortem by testing team. As any human being, we prefer to listen to the praise for our creation rather than somebody criticizing it.
Usually why a coder doesn't have flair of a tester. Does it mean that tester is a saviour for coder? Tester is able to look at a code through a critic's angle, and only then is he able to find out the shortcomings in the code. But on the other hand, a tester is supposed to possess a good knowledge of product and business requirements behind the building of that product so as to examine the product in right manner.
Probably coder and tester are made for each other to compliment each others' efforts.