Jul 18 2008 12:08PM GMT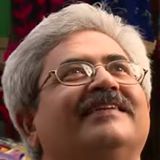 Profile: Jaideep Khanduja
Let us take an example that a code is to be written for entering employee details in employee master table. There are certain conditions for validating while entering a new employee for a specific post that his minimum experience at the time of joining has to be 5 years but not more than 10 years. The coder has written the code and designed the screen to input data satisfying these conditions. Now this code comes to tester for functional testing to verify if it meets the desired requirements.
How tester is going to confirm it?
A tester has to write test cases by understanding the following:
1. Boundary
2. Valid entries
3. Invalid entries
4. Inside edges of the boundary
5. Outside edges of the boundary
6. Boundary points
Let us see what each one is and why it is important as the test cases are going to be built on this basis:
1. Boundary: The boundary as per requirement here is 5 to 10 including both values.
2. Valid Entries: The valid entries shall be all values between 5 and 10.
3. Invalid entries: All values other than in point no. 2 are invalid
4. Inside edges of the boundary: Inside edges of the boundary in this case are 6 and 9
5. Outside edges of the boundary: Outside edges will be 4 and 11
6. Boundary points: Boundary points shall be 5, 6, 7, 8, 9 and 10.
So the test input data shall be: 4, 5, 6 to 9, 10, 11
Definition of BVA or BVT: Boundary Value Analysis is the process of selecting test cases (or test data) by understanding boundaries that differentiate between valid and invalid conditions. Tests are run to check the inside and outside edges of these boundaries, in addition to the actual boundary points.