Jan 12 2011 10:15AM GMT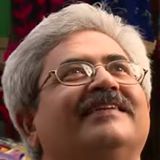 Profile: Jaideep Khanduja
Business value is never a constant. It changes with time. Its parameters also may change from time to time. A factor which could be inconsiderable a certain point of time may emerge as a considerable factor to be included at a later stage. So that means the number of factors and particular factors may vary from time to time to evaluate and assess business value.
A benchmark for business value always helps to spearhead and aspire for best. Business value evaluators and committee decisive about factors must have a plenty of knowledge of business otherwise the effort may go haywire.
For example good software is launched in a company which is not able to use it as they value more to the legacy software in use. The product launched may have a great value in market and in other businesses but here in this particular case in this company the product has no value though it has been bought and paid for.
If users and management here do not care for the product or use it, it cannot be treated as a good launch or productive sales if both the sides are taken into consideration.
Some factors may have more weightage than others in many cases.