Jan 12 2011 10:11AM GMT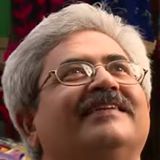 Profile: Jaideep Khanduja
There has been a long debate for many decades regarding quantification of business value. Is it possible to really quantify business value? Perhaps the answer would be no from most of us. Reason being it is actually not possible to quantify hundred percent. And probably the efforts involved in quantifying it would exceed the benefit without reaching to a purposeful state.
Even a whole heartedly effort is sincerely put into quantification of business value, it will never be possible to quantify it completely. If it is done based on certain assumptions, then obviously assumptions will play a major role in the results.
Though there will be some direct and indirect consequences and factors that could be directly and completely quantifiable. One example could be a high selling software that meets business requirement of most of customers would lead to high revenues and returns since there will be high demand for it.
Moreover if the same software is so highly bug free that it does not let users raise any doubt and problems then its market demand will rise further due to its good reputation. This can be treated as a quantifiable factor like revenues and sales. Moreover another factor of number of complaints reported by its users over a long period would be negligible and hence is quantifiable.
Satisfaction level in such a case would be very high among its users if a survey is conducted. Such a survey with realistic data can help in further boosting its sales among new customers.