Jan 13 2011 10:43AM GMT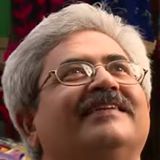 Profile: Jaideep Khanduja
Business value is not easy to ascertain, sustain, manage, monitor and improvise upon on a regular basis. But it is very important to do so. Somewhere sometime during my career one of my seniors advised me a very harsh truth of life. It was – "you cannot sit on your laurels". What he meant was that everyday is a new day with no credit and debit from previous day.
The past successes cannot be celebrated for in present in lieu of current day's laurels getting missed. Everyday is a new journey and hence new achievements need to be established on each day.
The same applies to business value too. Past peaks cannot be accumulated in current business value. Whatever has been achieved in the past has been delivered to the customer and hence cannot be treated as a new delivery today. Something new, fresh and better is required to achieve further enhancements in already established business value.
No accumulations are permissible. A classic example would be customer support. Your customer's loyalty towards you is in lieu of consistent support given to them.
A regular good support given and customer loyalty gained in lieu of that will certainly abrupt the moment there is a downfall in support delivery or quality of service given to customer. Similarly you cannot expect loyalty from a customer who is not so well supported and in a way feels ignored from you.
Business value is a two way process.