Sep 17 2019 3:16PM GMT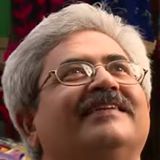 Profile: Jaideep Khanduja
Tags:
This is the second post in the series where we are talking about Next-Gen new features and how it empowers its customers in a multifaceted manner focusing on multi-directional business growth. The first post can be accessed here. We are talking about the power of Orchestly interface. This interface is so easy to manage that even the non-tech business process owners of various departments can build their own processes without any help from the technology department. Within 2 years of its launch, Zoho One has achieved substantial growth and is now catering to more than 20,000 customers across the globe. The new next-gen features added to the operating system include a new application that connects every corner of business operations, a number of updates in the existing modules, and an overall unmatched performance how the complete business suite.
If we look at the statistics of Zoho One usage around 25% of its customers use more than 25 applications, and more than 50% are using 16 or more applications from the bouquet of applications on Zoho One platform. This itself proves how badly businesses are craving for an all in one business solution thereby to reduce the complexity of managing a large number of vendors and consistently arising conflicts out of the integration of multi-vendor multi-platform business applications. The speed at which Zoho One is getting adopted in the market among different business verticals is a proof of a major shift in customer expectation and rejection of complexity in lieu of easy to use All-in-One platforms to get immense value out of it.
Business Transformation with Next-Gen Zoho One
Rajendran Dandapani, Director of Technology, Zoho says,
"Technology is supposed to help businesses. Instead, it has evolved into complex beast customers have to tame—from juggling apps from multiple vendors to trying to solve the multi-app integration puzzle to dealing with vendors forcing customers into expensive, lengthy contracts. The technology industry has gone too far down this path and this has to change. With Zoho One, we want to change all of that. It's a technology platform to run your entire business with a trustworthy vendor that is easy to do business with. With Zoho One, you are not just licensing the technology. You are licensing peace of mind."
Don't miss the next post in this series.