Dec 31 2015 10:33PM GMT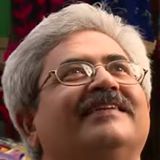 Profile: Jaideep Khanduja
Tags:
Business strategy is prime for growth.
A business has three major stages in its lifecycle. It starts with struggling as a startup. The next stage is its growth. The final stage is consistent growth. The second stage is important to achieve. During the second stage, it is a cycle of growth-sustenance-growth. Every organization plans for the projects in the next year. The strategies are set. Roadmaps are defined. Budgets and resources are allocated. Priorities and timelines are chalked out.
Any business with whatsoever kind of projects needs to have a focused approach. There would be many projects with varied focus. Focus could be generating growth avenues, growth in revenues, brand awareness or any other. Primarily following 4 projects must be undertaken by any business for 2016:
Business Strategy Projects: If business strategy is in place, it needs to be nourished. If it is not in place, it needs to be created. With strategy, no business can survive for long. You need to drive your business strategy to a well-matured stage. Focus on building strategy tools in the system. Design business intelligence dashboards that assist business in improvement in its strategic decisions. Let there be minimal manual analysis. Computers must be utilized to its maximum extent. It is a waste of human mind if people are engaged in tasks that can be performed by a computer.
Business Process Automation Projects: Identify number of business processes in the organization. Find out how many are manual. Make a plan of moving these manual processes on systems. Automate as much as possible. Ensure no leakages.
Revisit Information Systems: List down the number of legacy applications. Think of how this number can be halved. A higher number of legacy applications means more interfaces. More interfaces mean more headaches.
Mobility Projects: Mobility is the key. Business is at a loss if employees can't work while on the move. All business applications must be available on smartphones in the lighter form. Approvals, business alerts, and workflows have to be catered to in the mobility projects.