Oct 20 2017 3:18PM GMT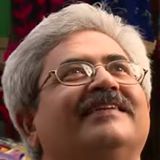 Profile: Jaideep Khanduja
Tags:
Business Process Automation is important for business continuity. It is not the case that organizations that don't go for automation have no business processes in place or no business continuity plans. But if there is a scope of automation that helps in enhancing your business then why not go for it? In fact, with so much of technological advancements, organizations are using robotics, artificial intelligence, and machine learning for scaling up of automation. Obviously, there has to be a specific maturity level in the processes in place. Only then you can think of their automation. Maturity includes standard processes in place with benchmarking and plans to succeed. As a matter of fact, it requires consistency, patience, and knowledge for standardization of business processes. It is not that you just establish a process and start thinking of its automation. Firstly, you need to ascertain it to reach to a level.\
Since there is a tremendous increase in data to handle in an organization that demands a high volume of repetitive tasks, it is good to go for business process automation. Utilizing intelligent manpower for such kind of activities is a waste of talent and resource. It will, in fact, impact the growth of not only the individual but also of the organization. Logically, business and IT is a symbiotic relationship. IT has to help business in its growth with the help of latest IT machines and information systems. At the same time, business has to ensure a continuous flow of funds for upkeep and upgrade of existing machines, systems, and manpower. None of the two has to become stagnant thus losing importance in the organizational ecosystem. In fact, it implies for any two departments or functions too in the same way. That is how business runs successfully.
Business Process Automation Is The Need Of The Hour
Modernization of IT systems is important to stay ahead in this world of technology. Organizations don't hesitate in overhauling of the complete setup, if need arises to that extent. It depends how old legacy systems are there are part of business dependencies. A continuous review of existing business process is crucial.